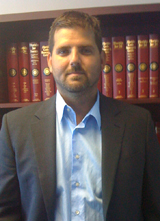 Of Counsel
Over 10 years' Immigration Law experience. Marcial assists us as we protect rights of non-U.S. citizens who are charged criminally.
ADMITTED: State Bar of the Florida, Unites States Circuit Court of Appeals, 11th Circuit.
LANGUAGES: Fluent in English & Spanish.
EDUCATION: St. Thomas University, School of Law J.D. Florida International University, M.H.S.A. University of Miami, B.S.
AREAS OF PRACTICE: Criminal Law, Immigration and Naturalization.
Mr. De Sautu holds a Juris Doctorate degree from the St. Thomas University School of Law, a Masters in Health Services Administration from Florida International University and a Bachelor of Science from the University of Miami.  His practice focuses on immigration law and rights of non-citizens.
As such, Mr. De Sautu provides invaluable advice and insight when dealing with criminal charges filed against those who are not United States citizens. His knowledge allows us to effectively minimize immigration consequences for our clients. Mr. De Sautu is experienced in deportation matters and their interaction with criminal defense.
Mr. De Sautu has litigated several federal cases concerning rights of aliens, which include; Ruth Sanchez Jimenez vs. U.S. Attorney General, and Chacon Botero v.s. U.S. Attorney General, which he argued before the Eleventh Circuit Court of Appeals.